Home
>
RESTAURANT AND BAR
RESTAURANT AND BAR
Hotel do Sado Business & Nature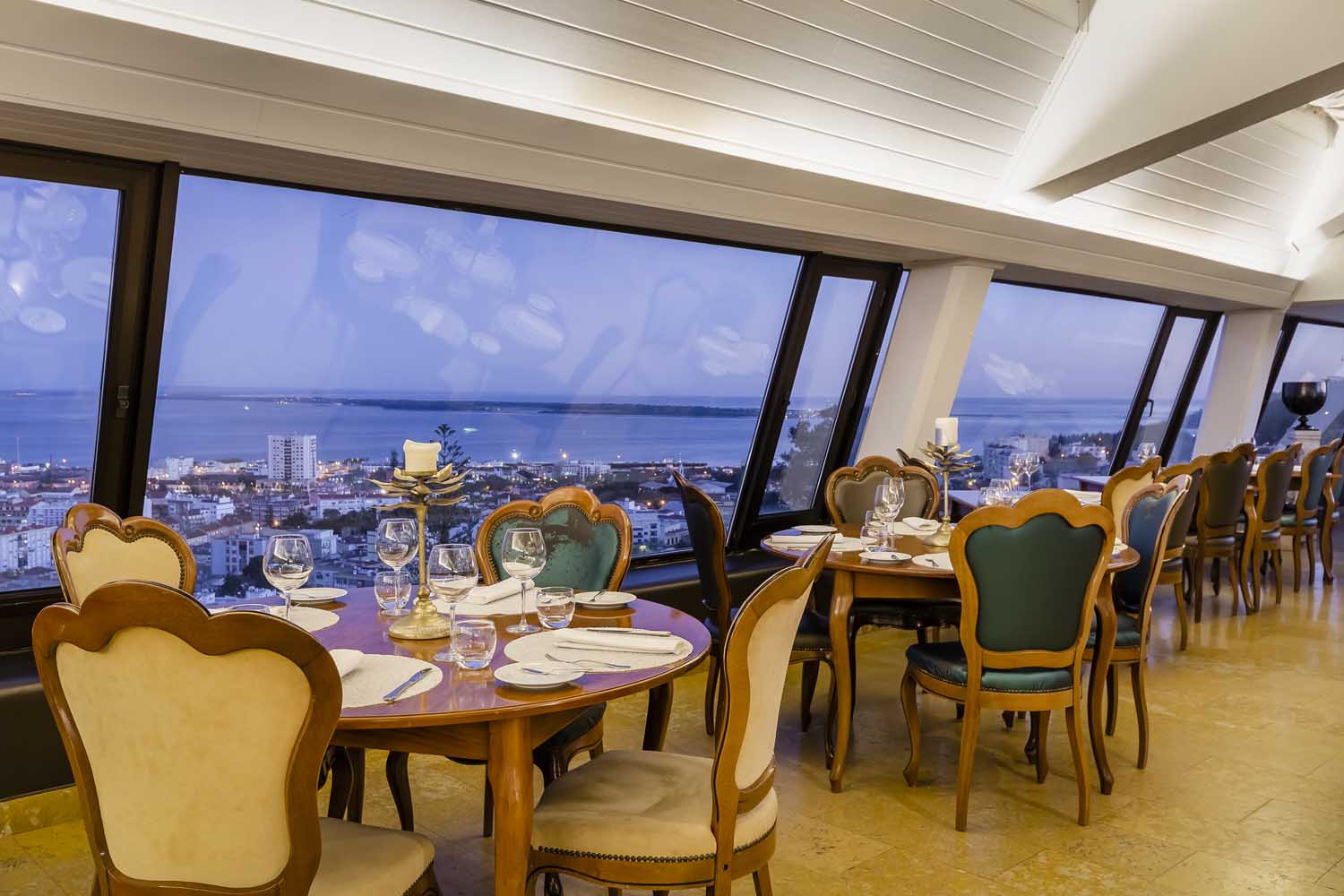 Located on the eighth floor with capacity for 90 people, the Restaurante Panorâmico invites you to enjoy a delicious break while you can admire the stunning views of the city, the river and the Serra Arrábida. The panoramic lift give access to an intimate space where you can taste the best Portuguese and international gastronomy, cooked with passion and served with elegance with the supervision of Arminda César.

The Restaurant Panorâmico is proud of its delicious menu, with varied healthy and vegetarian options. You can also enjoy the daily menu that has a starter, a main course, a drink, dessert and coffee for only € 18.50. 
As the first allergy-friendly hotel in Portugal, the kitchen of our hotel is ready to serve customers with any type of allergies or intolerances both in the breakfasts and in the lunches and dinners - also in the catering service and the bar. If you are in any of these cases, let us know at the time of booking.


Consult our restaurant menu and wine menu.
Opening times
Breakfast: 6.30 am to 10.30 am
Restaurant: 12.30 pm to 15 pm; 7 pm to 22.30 pm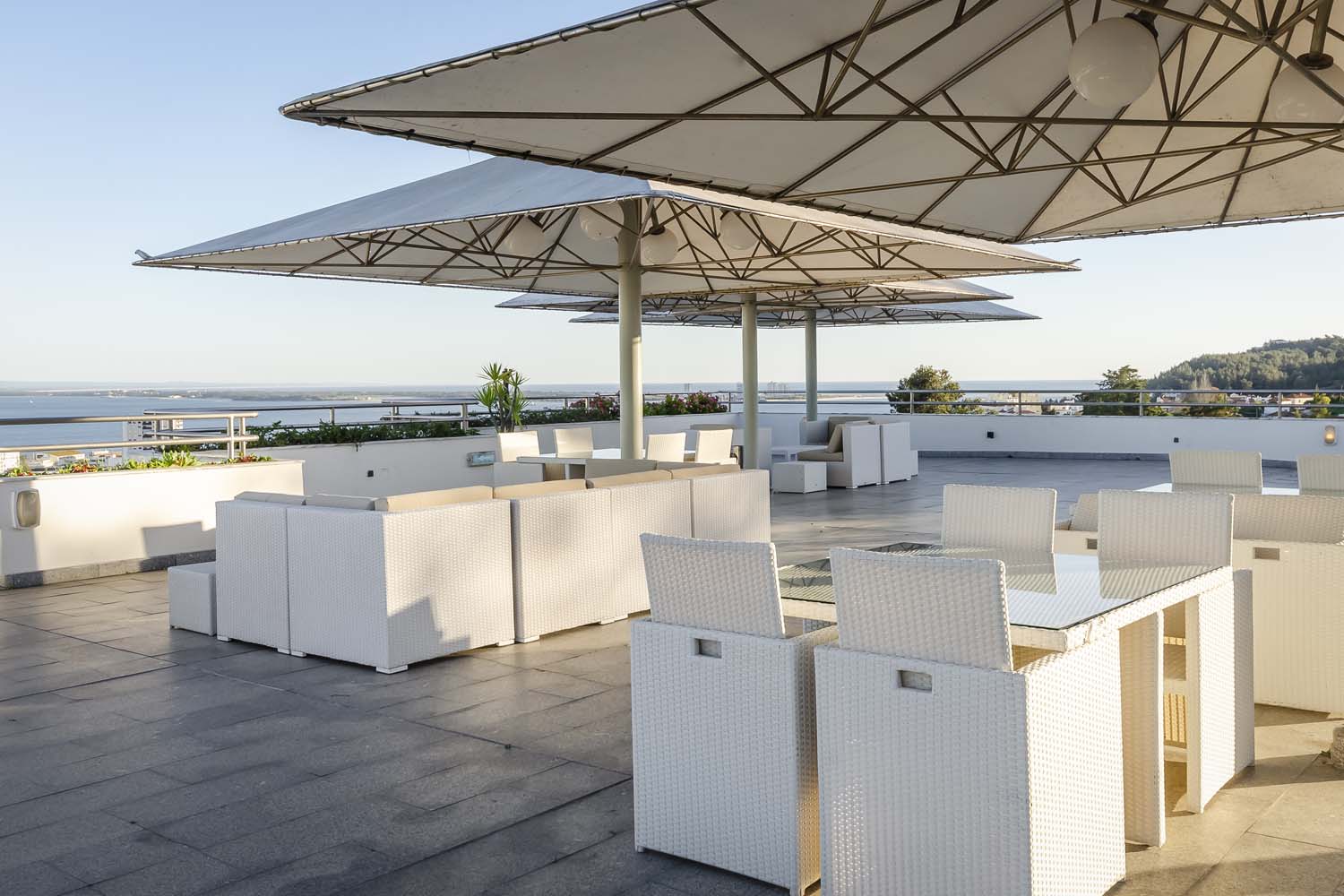 The Bar Lounge and Blue Terrace – one of the biggest rooftop terrace in Europe – invite to relax and enjoy the views of the city of Setúbal and its bay while sipping your favourite drink.
In the bar you will discover a menu with a selection of hot or cold drinks, with or without alcohol, as well as tasty suggestions that compose of menu of food. We also offer our Gins menu composed by a selection made by our staff, with simple or elaborated options.
Consult our menu here and the gins here .
Opening times
From Monday to Saturday: 7 am – 12 am
Sunday: 7 am to 11 pm